Interested in Online Chess Coaching?
Online Chess Coaching is what you are looking for, then you are at the right place. FIDE Rated Chess Coach Utpal Sasane who has 19+ years coaching experience with children. We have created courses for beginners, intermediate, and advanced players with a comprehensive study plan !
Learn Chess strategies, tactics, positional understanding and all of the ideas behind openings, middlegames & endgames through our online chess coaching classes from Pune, India.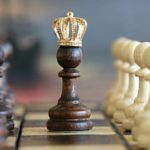 Computers are what made it possible to create the youngest GM ever Sergey Karjakin at the age of 12. For comparison, Bobby Fischer became GM at the age of 15.
In addition, online chess training has many advantages in comparison to traditional training. First of all, a good online chess course can guide you through all the steps necessary to improve your game. By providing you with all the information needed either in one package or at least referring you to the right resources.
WHAT ARE THE ADVANTAGES OF LEARNING CHESS ONLINE?
Flexible schedule & eliminating travel time.
FIDE Rated Coaches giving you full attention to your chess needs.
High quality lessons that are highly affordable, with rates starting at just $20 per hour for four prepaid lessons. Each lesson lasts one hour.
Students learn chess notation more quickly and since each move is automatically recorded in the notation pane. Therefore taking notation is a requirement in many tournaments and it is the only way to save one's own games for future analysis and improvement.
Online chess boards have options to quickly highlight key pieces, squares and diagonals to emphasize the most important ideas.
Ease of payment options.
Extremely enjoyable & engaging.
You can see each other with a Skype Video Call.